Support: Add Diet
Diet statistics enable our researchers to group and analyse participant data by diet type to see if particular diets have an effect on health outcomes.
From Review My Data, click the Diet link to go to the Diet summary box
Click the red text Add Details to be taken to the Diet form
Click the blue Edit Diet button to be taken to the Diet form
Diet summary
This is where you will see a summary of all your logged diet choices. These are unchosen to begin with.

Select the diet buttons that most closely represent the food you regularly eat
Press the orange SAVE button to save your changes.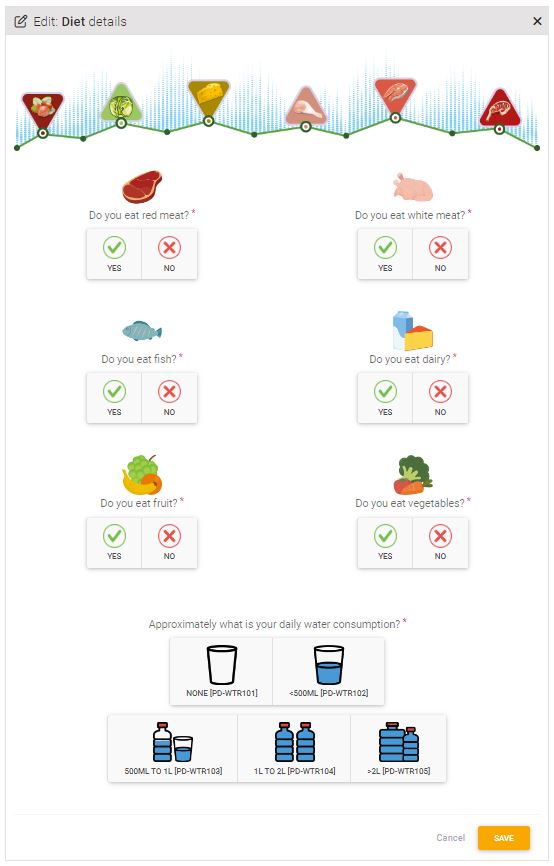 Once complete, your choices will show in the summary.